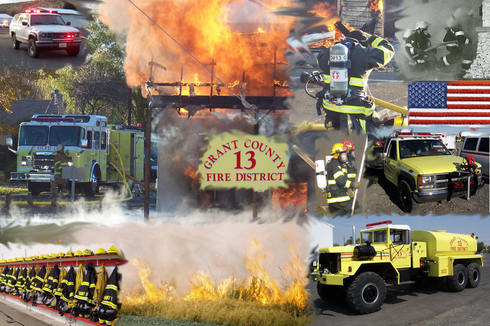 Who are the firefighters of Dist. 13?
The firefighters of Dist. 13 are selected from the community. We are dedicated, hardworking and loyal citizens. All of the Firefighters respond to
fires, train and serve on their own time. Often that requires us to leave our families, loose sleep and sometimes miss our important events. While we receive a small stipend (about enough to cover our gas to the fire station) it is the drive to make the Ephrata area a safer place that keeps us going. The firefighters association of Dist.13 is known as the Black Cat Firefighters Association.
Our Mission
Grant County Fire District 13 is dedicated to serving our community by providing safe, efficient and affordable fire and EMS services while maintaining our integrity, ethics and morals through selfless dedication.
Our Values
It is the responsibility of each volunteer member to support this mission by subscribing to the following values:

For the Community
We recognize that the community is the reason for our presence and thus customer service is a top priority. We value their faith, we respect and trust the community and will work continually to preserve it. We dedicate our volunteers by a careful selection, training process and reward
them for the work of their accomplishments and achievements. Lives are more valuable than property. We will risk a lot to save a lot, without placing ourselves at undue risk or peril. Our volunteers are citizens of our community and together we will work to maintain our morals and ethics. High values to maintain a high level of public confidence. All volunteers are equal and will be given unlimited opportunities within the resources of the department.

For the Department
We are sensitive to the needs of a changing community and understand the demands of a volunteer firefighter will evolve. We will accept new challenges with optimism. Trust, loyalty and mutual respect for all members as our integrity will not be compromised. We are continually working to meet the challenges of tomorrow while maintaining effectiveness and efficiency. Our safety is the most important goal and we will work and conduct ourselves in a safe manner. Teamwork makes tough challenges easier. All volunteers are a team working for the same objective. Unity and teamwork are important elements when working on assignments and thus we will not talk negative about fellow members or other agencies. We strive to solidify and build long lasting relationships with neighboring agencies and will in turn cooperate to work to adapt and change to make a good thing better, thus providing the customer with the most efficient use of resources.
Service Area
Fire Dist. 13 services the areas in Grant County surrounding the city of Ephrata. We cover 126 square miles and often respond inside the city of
Ephrata to provide mutual aid. In addition we contract with the Rimrock Meadows community in Douglas County. Our centrally located fire station, staffed with resident firefighters, is structured for the fastest available response. We also respond to assist with large wildland fires throughout the state that are to big for the originating agencies to handle (Referred to as State Mobilization).
Profile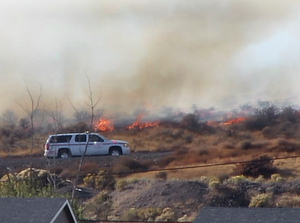 -Professional volunteer driven department
-28 volunteers
-Cover a 126 square miles/Rimrock Meadows
-Serve 2,400 people
-Operate out of a main station
-Operate 13 pieces of apparatus
-Assessed value of $97,000,000
-Annual budget of $95,000, 60% of which goes to fixed
costs like heating and lighting.

---
Services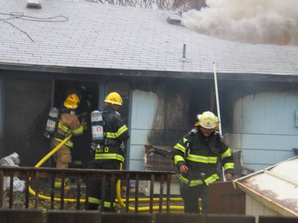 -Structural and Wildland Fire Suppression
-BLS Medical Aid
-Rescue and Motor Vehicle Collisions
-Industrial Accidents
-HAZMAT Awareness
-Mutual Aid
-State Mobilization

---
Call History
2015= 168, 2014= 146, 2013= 146, 2012= 136, 2011= 132, 2010= 157, 2009= 149, 2008= 150, 2007=154, 2006= 175, 2005= 121, 2004= 109, 2003= 95, 2002= 92, 2001= 114, 2000= 92, 1999= 107, 1998= 91, 1997= 64, 1996= 118, 1995= 128, 1994= 97, 1993= 89, 1992= 81, 1991= 58, 1990= 56, 1989= 33, 1988= 50, 1987= 52, 1986= 44, 1984= 54, 1983= 65, 1982= 55, 1975= 44, 1974= 46, 1973= 28, 1972= 28, 1971= 23, 1970= 38, 1969= 34, 1968= 15, 1967= 20