Deputy Romig Shot While Hunting... Now on the road to recovery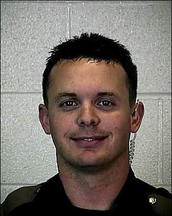 EPHRATA-- On Thursday January 10, 2008 Deputy Earl Romig of the Grant County Sheriff's Department was shot in the back while hunting north of Ephrata. Earl is an excellent Deputy and a long time Firefighter for the Ephrata Fire Department our neighboring fire jurisdiction. Earl underwent emergency surgery once aid was summoned by a hiker who found him lying in the snow. Authorities have a male in custody for Earl's shooting. Earl was flown to Harborview Medical Center in Seattle and underwent multiple surgeries. Earl is nothing short of a good friend to Fire District 13 and a great asset to the Grant County area. Earl is an effective and productive deputy as well as a skilled firefighter who has donated countless hours to the people of this area so that they may be protected from fires and criminals. Grant County Fire District 13 would like to extend its greatest support for Earl and wish him the best in his long recovery.

Earl is now home and taking his never quit attitude to his long road to recovery. This includes daily physical therapy sessions. Earl's positive outlook on his situation has inspired individuals across the country who have posted comments on his recovery website. There is no doubt in everyone's mind that Earl will make it back to doing something he loves. Earl is truly a warrior!

---